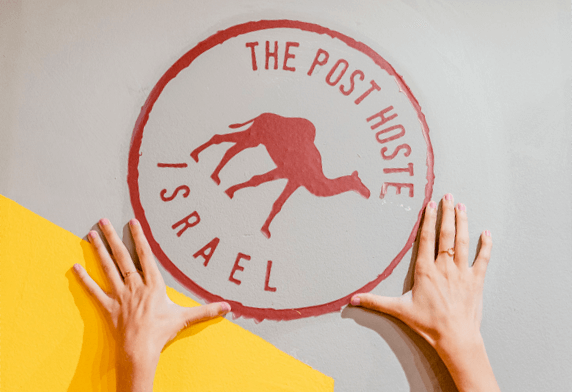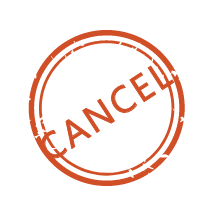 What if I need to cancel?
We understand that plans sometimes change. We offer a full refund for cancellations made more than 48 hours before arrival date. Cancellations made less than 48 hours before arrival will be charged at 1 night CXL fees. In the case of a no-show, you will be fully charged.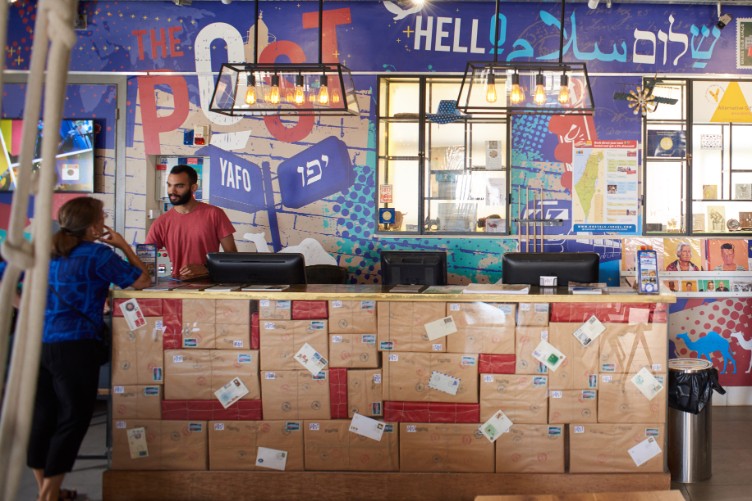 What are the check-in and check-out times?
Front Desk is available 24/7
Check in is from 02:00 PM, check out is until 10:00 AM every day
Late check-out – subject to availability and for an additional fee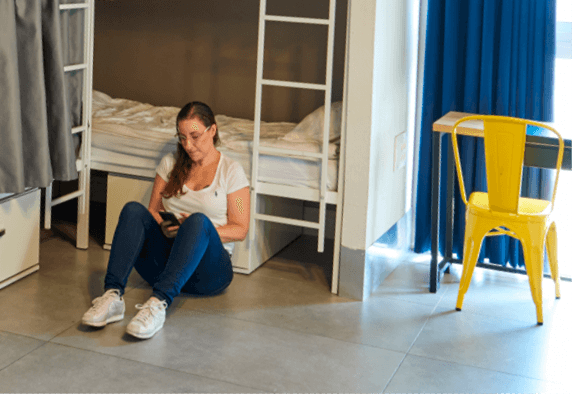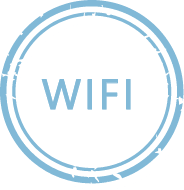 Does the hostel offer free wifi access?
There is free wireless internet throughout the hostel. If you have any problem just ask at the reception desk.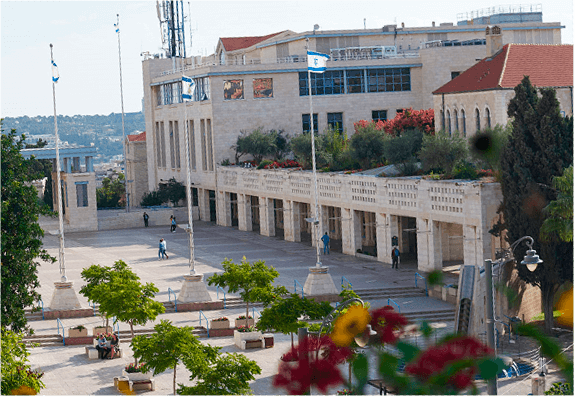 Where can I park my car?
Our building does not have designated parking spaces, but you can park along the adjacent streets (look for sidewalks marked with blue and white stripes). Nearby parking lots include:
• Mamilla (free first hour)
• Koresh
• City hall parking lot at Safra Square
• Karta parking lot next to Jaffa Gate
Another option is to park in one of the city's free parking lots, located at Ammunition Hill or at Mount Herzl and travel to the hostel by tram.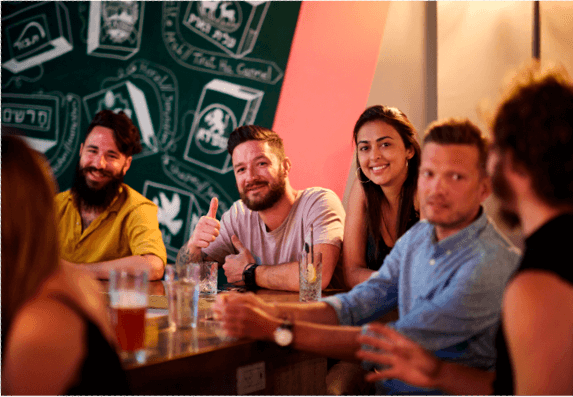 Where's the bar?
You can't miss it. Located in the hostel's shared space, our bar offers a large selection of local beers, cocktails, and amazing wines. You can even enjoy your drink out on the balcony as you take in the view…
We also invite you to join one of our evening events which include live musical performances and shows. Good times – guaranteed.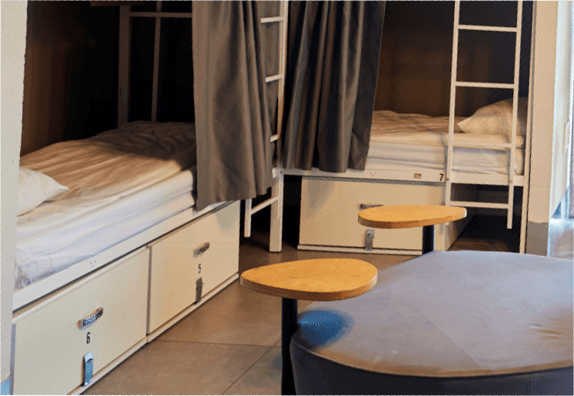 Are there lockers?
There are free lockers in all dorm rooms. When you use a locker, please attach a bed card with all identifying information properly included. Lockers which are not clearly marked with a bed card will be opened and the contents removed. A lock for the lockers can be purchased at the reception for 10 NIS.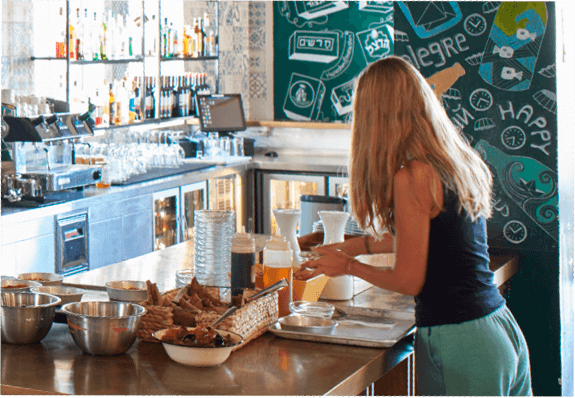 Can I use the kitchen?
Our fully equipped guest kitchen is located behind the Front Desk and available 24/7. Please wash your dishes after use, so that they are available for other guests.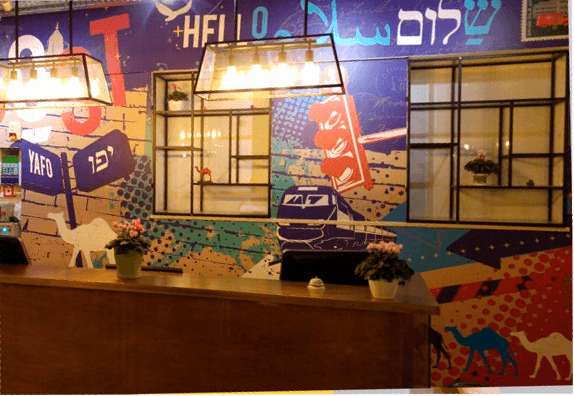 Is the hostel wheelchair accessible?
Yes, there is
• An elevator to the hostel from the ground floor
• Continuous wheelchair accessibility throughout the hostel
• A private room that is wheelchair accessible that suits 2-5 people
• A wheelchair-accessible 10-bed dorm room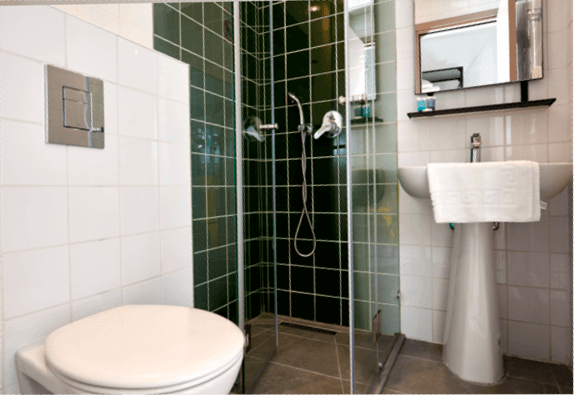 How often are the rooms cleaned?
Private rooms: private rooms are cleaned every day and sheets are changed every 3 days for guests who stay more than three days. Dorm rooms: dorm room showers and bathrooms are cleaned every day. Sheets are changed when there's a guest changeover.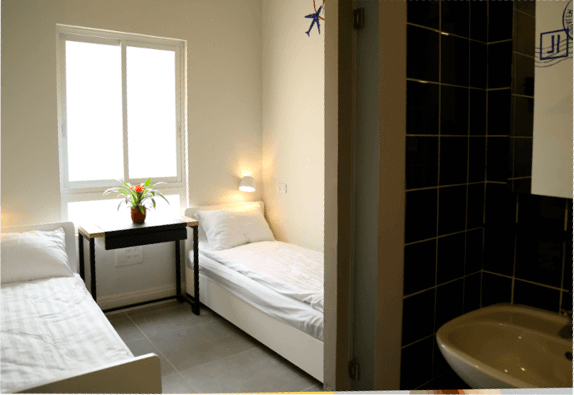 Do I need to bring my own towels and sheets if I stay in a dorm room?
No worries! We provide sheets to all guests free of charge.  Towels are available for rent for 15 ILS each in dormitory rooms. Towels are provided for free in all of our private rooms. For hygiene purposes, sleeping bags are not allowed.